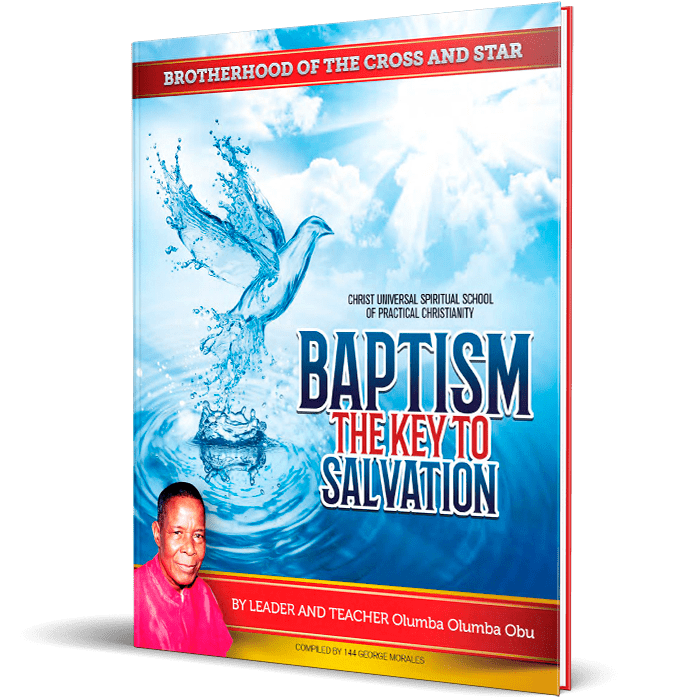 Baptism Criterion For Salvation
First Bible Lesson: Mark 16:16 He that believeth and is baptized shall be saved, but he that believeth not shall be damned.
Second Bible Lesson: Acts 2:38-39 Then Peter said unto them, Repent, and be baptized every one of you in the name of Jesus Christ for the remission of sins, and ye shall receive the gift of the Holy Ghost. For the promise is unto you, and to your children, and to all that are afar off, even as many as the Lord our God shall call.
Golden Text: John 3:5 Jesus answered, "Verily, verily, I say unto thee, Except, a man be born of water and of the spirit, he cannot enter into the Kingdom of God.
First and Second Baptism
Brethren, the texts above have summarized this sermon. You have been reading these portions for years, yet you could not understand what they meant. This sermon is meant to reveal to you that those who practice the injunctions of God must be saved. It is also meant to reveal those who are qualified for the kingdom of God.
There are two major things needed in the Kingdom. The first is to repent and refrain from all manner of sins, and the second is baptism by immersion in water. This will qualify you for forgiveness and remission of your sins by God. We have two types of baptism in Brotherhood of the Cross and Star; via, Baptism for forgiveness of sins, and that of the Holy Spirit. If you undertake one and fail to take the other, it avails you nothing. If you had committed any sin, no matter how grievous that sin was, once you are baptized into Brotherhood, you are washed clean. Since you have repented and refrained from your sins, our Lord Jesus Christ and the Father will forgive all your sins. That is the first baptism. The second baptism is that of the Holy Spirit. If God bestows you with the gift of the Holy Spirit, your heart will be pure. Consequently, there will be no judgement against you anymore. You will be completely free from all problems.
If you are bestowed with the gift of the Holy Spirit, yet your sins are not forgiven due to the fact that you are not baptized, you are not saved. If you have received the baptism of the Holy Spirit but do not accept that of immersion in water, there is no salvation for you. On the other hand, if you receive baptism of immersion in water but do not receive that of the Holy Spirit, you are not saved.
Love Is The Key To Eternal Life
Beloved, this gospel intends to spell out your duties as a child of God's kingdom. If you have love, you would not tell lies, bear malice, steal or engage in any form of sinful act. With love, all your hopes are realized and no iota of evil will be found in you. You may be good at rendering services to people, giving financial assistance to the less privileged and have refrained from sin, however, these good deeds would not attract any benefit to you if you do not possess love.
Re-examine the first lesson:
First Lesson: 1 Corinthians 13:3 And though I bestow all my goods to feed the poor, and though I give my body to be burned, and have not charity, it profiteth me nothing.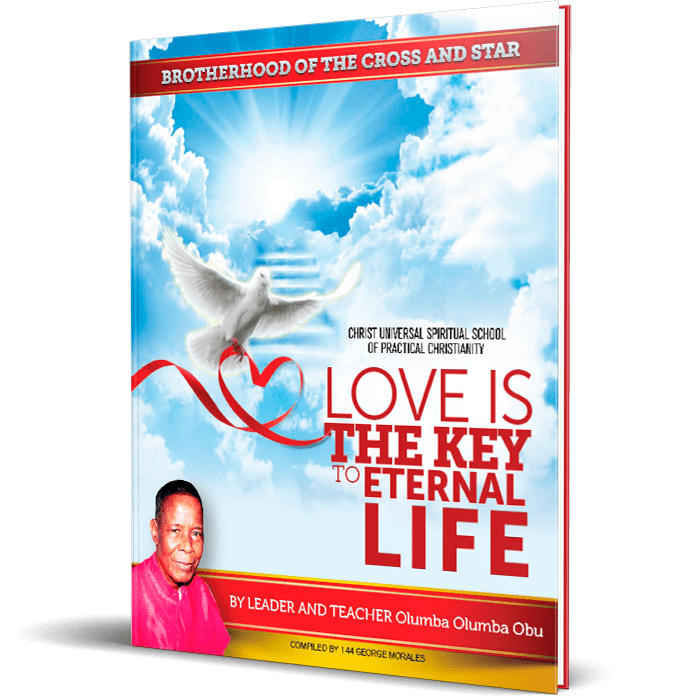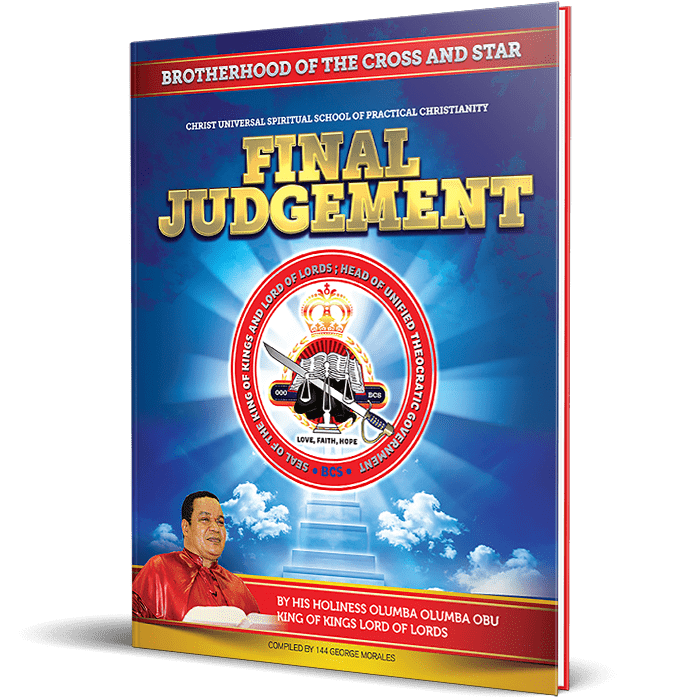 First Lesson: Matthew 13: 49 – 50 So, shall it be at the end of the world: the angels shall come forth, and sever the wicked from among the just, and shall cast them into the furnace of fire: there shall be wailing and gnashing of teeth.
Second Lesson: Matthew 25: 45 – 46 Then shall he answer them, saying, Verily I say unto you, inasmuch as ye did it not to one of the least of these, ye did it not to me. And these shall go away into everlasting punishment: but the righteous into life eternal.
Golden Text: Revelation 11: 18 And the nations were angry, and thy wrath is come, and the time of the dead, that they should be judged, and that thou shouldest give reward unto thy servants the prophets, and to the saints, and them that fear thy name, small and great; and shouldest destroy them which destroy the earth.
A Warning To Everyone
Brethren, this is to disclose to you openly that all that are happening are signs of the judgment time. The different stories you hear like; twenty vehicles being involved in an accident and all the passengers in the vehicles losing their lives; houses getting burnt, earthquakes and all the tragic occurrences are signs of the on-going judgment. Every man is being rewarded according to his deeds.
This is the reason these texts are being read out to you, to serve as a reminder and warning to everyone for the judgment is no respecter of any man. Therefore, this is the end of time, the time of judgment, it is no longer the time to preach. This is not the time for one to plead or advice one another to do that which is good; flee from evil because judgment is at hand already. If you forsake sin and do that which is good, you are saved, but if you fail to do good but cling unto evil, you have perished. For the scripture has it that; "Verily I say unto you, this generation shall not pass, till all these things be fulfilled." (Matthew 24: 34)
The time has come when the righteous shall be separated from the sinful ones. Therefore, whatever you sow, same shall you reap. Whatever you find within you is exactly what you are. Therefore, if you can use this opportunity availed to you to save yourself, to avoid perishing. This is no longer the time for anyone to play games, quarrel, fornicate, lie or exhibit stubbornness, now is the judgment time. The angels are all in readiness for the Armageddon war when the unrighteous will be destroyed and removed from among the righteous; then the righteous shall be rewarded greatly according to their steadfastness.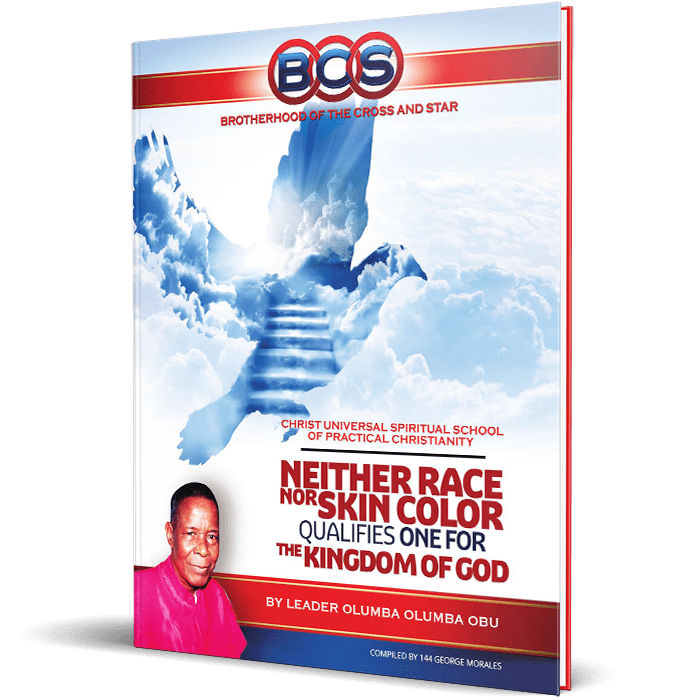 Neither Race Nor Skin Color Qualifies One For The Kingdom Of God
I sincerely request you to pay attention to this Gospel today. It is a very short gospel, but it is of great importance because it reveals the grace and the benevolence of God to the entire humanity. This gospel shall serve as a warning to those who still discriminate or segregate, saying we are from Nigeria, Africa, Europe, America, Asia, etc. This gospel will be spread all over the world throughout all the radios and print media. This gospel reveals that God is no respecter of person's nations or organizations. It is only those who do his will and purpose that he knows. That is why you are mandated to go and spread this gospel to all the nations of the world because the children of God are found all over the world. Some of them are in India, Europe, America, Africa and everywhere. And of a truth, it is only those who carry out the injunctions of God who are his children. This is not a matter of men, women or children; neither is it of a black man, White man or the colored people. There is no color in this kingdom. The kingdom is only for those who perform the will of God. And it is only those who do his will who shall be admitted into this kingdom.
It is written that heaven and earth shall pass away, but God's word shall not pass away. You have even begun to see its consummation. People from all parts of the world including America, India, Europe, Africa, come to occupy their positions in the kingdom of God. If you have got the necessary qualifications which is righteousness then your admission is automatic no matter your race or country, be it France, or Africa, you are still subject to God's scrutiny. He does not look at your relations; and so, do not be misled by the misconception that this or that person is your brother or sister, but God does not practice nepotism. If you want to use other values and considerations do, but in this kingdom, it is justice and Fair Play, which reigns. Therefore, nobody should ever imagine that merit or righteousness, which are the necessary qualifications, would even be compromised. Consequently, only those who practice the word shall be saved. You should forget about the church you have founded or the Bethel or cathedral, which you may have erected, if you don't do God's will, all are in vain. Forget about all the things you have donated or committed to the services of God, for if you don't do his will, you shall not enter the kingdom. For our Lord Jesus, the Christ said that this kingdom shall be taken away from you, and given to the nations, which shall bear good fruits.